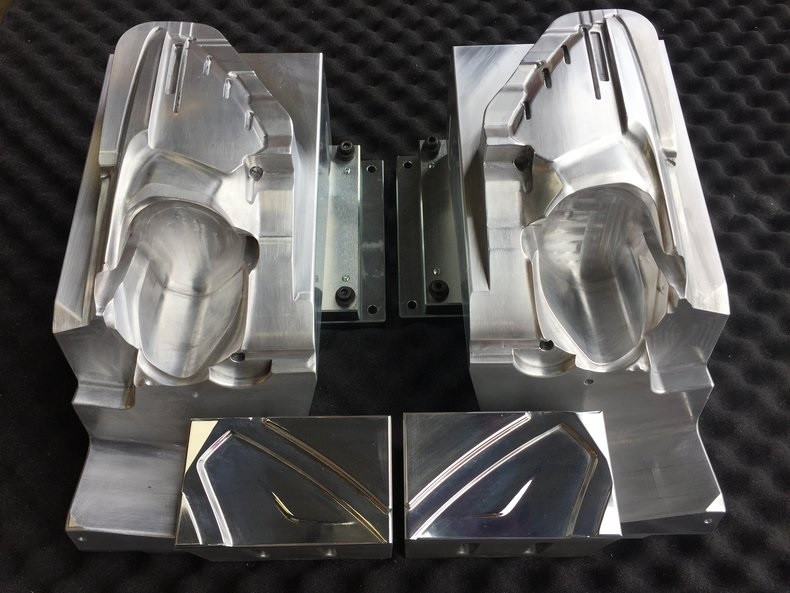 At X Furth, we take immense pride in showcasing our recent project, where we delivered a high-quality solution to one of our valued customers in Mexico. This project involved the design and fabrication of LH & RH ultrasonic welding sonotrodes and nests, tailored specifically for their automotive lighting production needs.
When it comes to welding automotive lighting components, precision and attention to detail are paramount. To ensure the lenses remain unmarked during the welding process, we meticulously polished the sonotrodes to a mirror-like finish. This not only enhances the aesthetics but also guarantees the integrity of the final product. Furthermore, our nests were ingeniously mounted onto levelling plates, allowing for easy adjustments as needed during production.
The terms "LH" and "RH" in the context of sonotrodes signify "Left Hand" and "Right Hand" configurations, respectively. These custom-designed sonotrodes are tailored to fit specific orientations or sides of the welding setup, ensuring a perfect fit and optimal performance. In conjunction with these sonotrodes, the nests play a pivotal role in the welding process. Nests are specialized components engineered to securely hold the parts in place during ultrasonic welding. Crafted from materials capable of withstanding the intense vibrations and heat generated during the process, these nests contribute significantly to achieving the desired efficiency, accuracy, and quality in automotive lighting assembly.
Our team is immensely satisfied with the final outcome, and, most importantly, so is our customer. We take pride in delivering solutions that not only meet but exceed our clients' expectations. If you have any ultrasonic welding requirements or are in need of customized solutions for your manufacturing processes, please don't hesitate to reach out to us. At X Furth, we are dedicated to providing innovative, top-tier solutions for all your manufacturing needs.
Xfurth Ltd emerges as a beacon of continuity and quality in the field of plastics welding and joining systems. Founded by dedicated former employees of Herfurth UK, Xfurth ensures that the legacy of exceptional products and services once provided by its predecessor lives on. By maintaining the same experienced team and expanding their capabilities, Xfurth not only safeguards the cherished relationships with former customers but also strengthens its position as a leading UK manufacturer in the plastics welding industry. With a commitment to innovation and top-notch technology, Xfurth is poised to excel in delivering cutting-edge solutions to a wide range of industries.