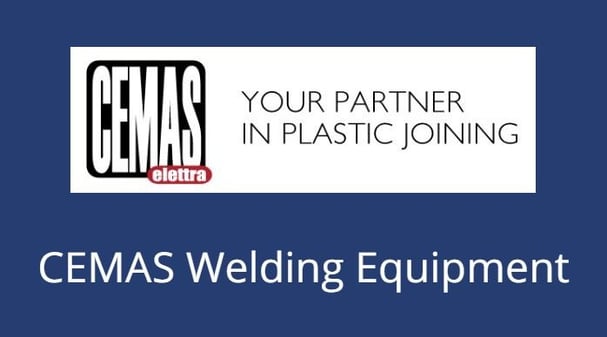 One of the leading plastic welding machine manufacturers in the world is CEMAS. Based in Carmgnola, Italy, this company has been producing thermoplastic welding equipment since 1982. This company is on the radar of many a design engineer, and for good reason; CEMAS have been pioneering the vibration welding world for over thirty years. At Xfurth we are proud to be official UK distribution partners for CEMAS, covering sales, service and support of all offered thermoplastic welding technologies.
CEMAS Technologies
Constant work on new welding technologies is the secret to CEMAS's success. Across their eleven worldwide commercial and technical bases, they have produced some impressive machines, including hybrid-based dual and laser welding equipment. They specialise in vibration, infra-red/hot plate, laser and ultrasonic welding machinery, and over 400 of their vibration welding machines are in operation in factories around the world.
Vibration Machine Range
CEMAS vibration welding machines can create a wide range of products from small components to complex automotive instrumentation panels, using traditional or hybrid vibration welding techniques.
When You Need To Conserve Space
CEMAS offer a few options for vibration welding for industries working in smaller spaces. Their 901 model is small and efficient, yet powerful; it offers up to 18KN of clamp force and an upper tooling weight of up to 50kg, with a maximum table speed of up to 500 mm/s. It is suitable for the welding of small to medium components such as intake manifolds, gloveboxes and tail lights. When slightly more welding capacity is required for larger parts then look no further than our most common sold machine the model 911. This is capable of welding larger components such as automotive spoilers and larger rear lights but can also accept multi impression vibration tooling so that in high volume production multiple components can be welded in one operation.
For Larger Jobs With Higher Complexity
CEMAS also offer the tools needed for big jobs. Their 999 model is the largest in the range and can accept up to 180Kg in upper tooling weight and exert a clamp force of up to 38KN. The model 999 is suitable for welding garden furniture, pallets and large automotive dashboards. With seven different size standard pure vibration machine options we are confident that we will always have the correct machine for your product. All machines have a full list of customisable options in addition to the already high standard specification.
Hybrid Technology
CEMAS's range of market leading hybrid vibration welding machines use infra-red technology to pre-heat joints prior to vibration welding, which reduces the force and amplitude needed to weld smaller components. It also reduces the amount of dust for a healthier working environment and cleaner end product. Advances in hybrid welding technology mean that companies can achieve the same quality as laser welding without having to invest in additional technology.
Ultrasonic Machines
The ultrasonic welding machines CEMAS manufactures can be used for a large number of different components including packing, bumpers, door trim panels, electronic appliances and the like.
Infra-red Hot Plate Machines
Infra-red technology allows for welding to occur without contact, allowing materials to maintain their original consistency during welding, eliminating the chance of any deterioration. CEMAS manufacture three types of Infra-red machine. All are electric, and vary from a lower/upper plate size of 900 x 450mm to 2,000 x 800mm, and a maximum clamp force between 700kg/F to 1,500kg/F.
Laser Machines
The latest development in the CEMAS range of welding equipment is its laser welding machines. Manufactured specifically for the automotive lighting industry, they have the ability to weld lighting of extremely complex geometry with a near invisible weld seam.
Nearly Endless Customisation
CEMAS machines are impressive, both because of their potential and their many customisable features. These features are available on several of their machines, and customisable aspects include sliding front and rear doors, ball bearings, removable hydraulic units, double gates, enlarged cabinets, usability of infra-red equipment as a hot plate machine, and much more.
We have chosen to work with CEMAS's team in Italy because we understand the value of the compact, efficient and cost-effective equipment they manufacture. These machines help businesses to increase their production line efficiency, along with offering a host of other benefits.
Find Out More About Vibration Welding
By using CEMAS vibration welding machines, industries can save time and improve efficiency compared with alternative plastic welding methods. To find out more about the comparative benefits of vibration welding, and to see if it is suited to your business, please click here to download our free Vibration Welding Guide.