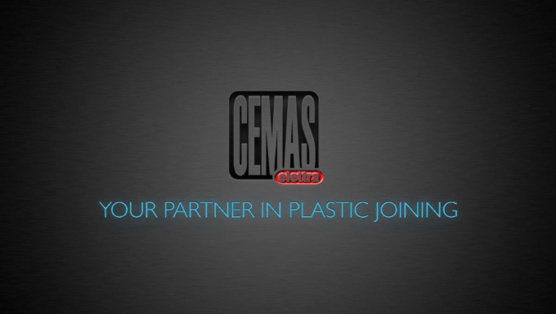 At Xfurth we are proud to be the official UK supply partner for CEMAS Ellettra, one of the world's leading producers of vibration welding machines. CEMAS vibration welders have an enviable reputation in the manufacturing sector, and for good reason. Their designs are compact, efficient and cost-effective; guaranteed to help you increase work efficiency on your production line.
We are not simply a shopfront for CEMAS products. We work closely with the CEMAS team in Italy to provide a full sales, technical support and customer service solution for our UK customers. CEMAS vibration welders are highly customisable and come with a range of additional features that make them suitable for a variety of manufacturing projects. The purpose of this article is to introduce the CEMAS range and explain the benefits of their welding technologies.
About CEMAS
CEMAS is as close to a household name as it is possible to get for a thermoplastic welding manufacturer. From their base near Turin in North Italy, CEMAS have led the way in innovative plastic welding technologies since 1982. They were one of the first companies to develop ultrasonic welding machines in 1982, and have been pioneers in vibration welding technology since 1995. Since then, their engineering teams have worked on exciting new laser welding machines, and since 2013, have produced dual welding machines based on hybrid technologies. CEMAS have 12 technical and commercial bases throughout the world, in Portugal, Italy, Spain, the Netherlands, Germany, Turkey, Russia, China, Brazil, Mexico, Poland and the UK.
Hybrid Vibration Welding
Hybrid technology is the newest advance in vibration welding, improving the process and overcoming some of its common downsides. CEMAS hybrid vibration welders combine 'traditional' vibration welding with Infrared (IR) welding modules. The IR technology is used to preheat the joint before vibration welding takes place.
This reduces the required amplitude and force, making vibration welding more suited for small and delicate components – which were previously unsuitable for the process. Additionally, pre-heating helps to overcome the problem of dust. The aesthetic benefits to a pre heated weld are also a big factor in why many automotive light manufacturers are using this process. Results with hybrid welding are probably the nearest you will achieve to replicating a component welded with laser technology, without the cost.
CEMAS Vibration Welding Machines
There are currently seven models of vibration welding machine manufactured by CEMAS. Each is best suited to different types of component. In brief, here is a summary of their key features and applications:
240 Hz Hybrid Vibration Welders
901: The small and efficient Type 901 is ideal for welding small and irregularly shaped components. It is available in four compact models, mounting infrared pre-treatment modules.
902: Incorporating all the features of the 901, Type 902 comes with wide rear openings to allow rapid tool changes.
911: This compact and flexible, servo controlled vibration welder is the most popular of the CEMAS catalogue. It comes with a range of 50 optional accessories that allow for complete customisation. This is one of the best vibration welding machines on the market for customers in the automotive industry.
912: The latest of the CEMAS vibration welding family incorporates modern infrared and vibration welding hybrid technology, while taking up a fraction of the space of earlier models. Customers benefit from the speed, accuracy and low cycle times of this cutting-edge welding machine.
918: The 918 is well-suited to welding large components, with a large internal area. It has the same speed and many of the features of the 912, but with a larger capacity suited to oversized components.
120 HZ Vibration Welding Machines
950: The CEMAS 120 Hz vibration welders are substantial beasts suitable for handling large plastic and metal components. Customers use them to weld car dashboards and washing machine drums, among other accessories. Despite its size and power, the 950 is a fast and energy efficient machine, capable of achieving impressive welding cycles with consistent accuracy.
999: For businesses that need to weld large components such as garden furniture or lorry dashboards, the Type 999 is the largest CEMAS welder. The machine is powerful and reliable, with a large work capacity and an integral transfer table to facilitate loading and unloading.
If you are still unable to find a machine that meets your requirements then Cemas can also build you a special purpose machine for the welding of your product. If you want to learn more information about vibration welding here is a great article - The Vibration Welding Process - What You Need To Know.
Find Out More About Vibration Welding
Whatever the requirements of your project and the components you need to weld, vibration welding offers an attractive alternative to ultrasonic and infrared welding. CEMAS have a vibration welding machine to suit every budget, each incorporating the latest welding technologies and fixtures. You can find out more about the CEMAS range – including full technical specifications – by downloading the latest brochure from our vibration welding page. Click here to find out more.
To find out more about vibration welding, download our Guide to Vibration Welding, which contains all you need to know about the process. Click here to claim your copy today.